Spill Pallets Catch and Contain Liquid Spills from Drums and Containers
Spill Pallet Suppliers in UAE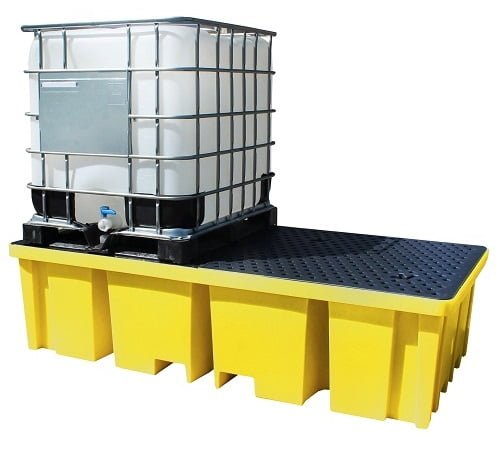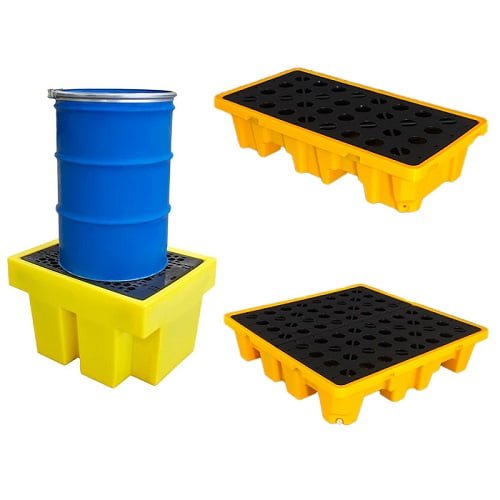 Spill Pallets play an important role in businesses that uses or stores chemicals, fuels, oils or any other liquid. These liquids are stored in relatively large containers and are prone to accidental leakage due to knocking, spilling, dumping, and rupture during transportation, storage and transhipment. The leakage can pollute the on-site working environment and bring a lot of complicated cleaning work. 
Spill pallet, also known as containment pallet have a built-in sump capacity to contain spilled liquids. Some models are fitted with drainage plugs that allow for easy recovery of spilled liquids. We offer a wide variety of spill pallets in UAE that can meet almost any hazmat shipping needs. It includes one, two, and four drum spill containment pallet with or without drains.
These heavy-duty pallets come in a variety of configurations and hold various combinations of drum, IBC and other types of storage containers. They help collect any spills or leaks and protect both workers and the environment. It comes with forklift pockets that enable safe transportation with forklifts and pallet trucks.
For queries related to the purchase of spill pallets in UAE, contact us. Our team will guide you in selecting spill pallets particular to your requirement.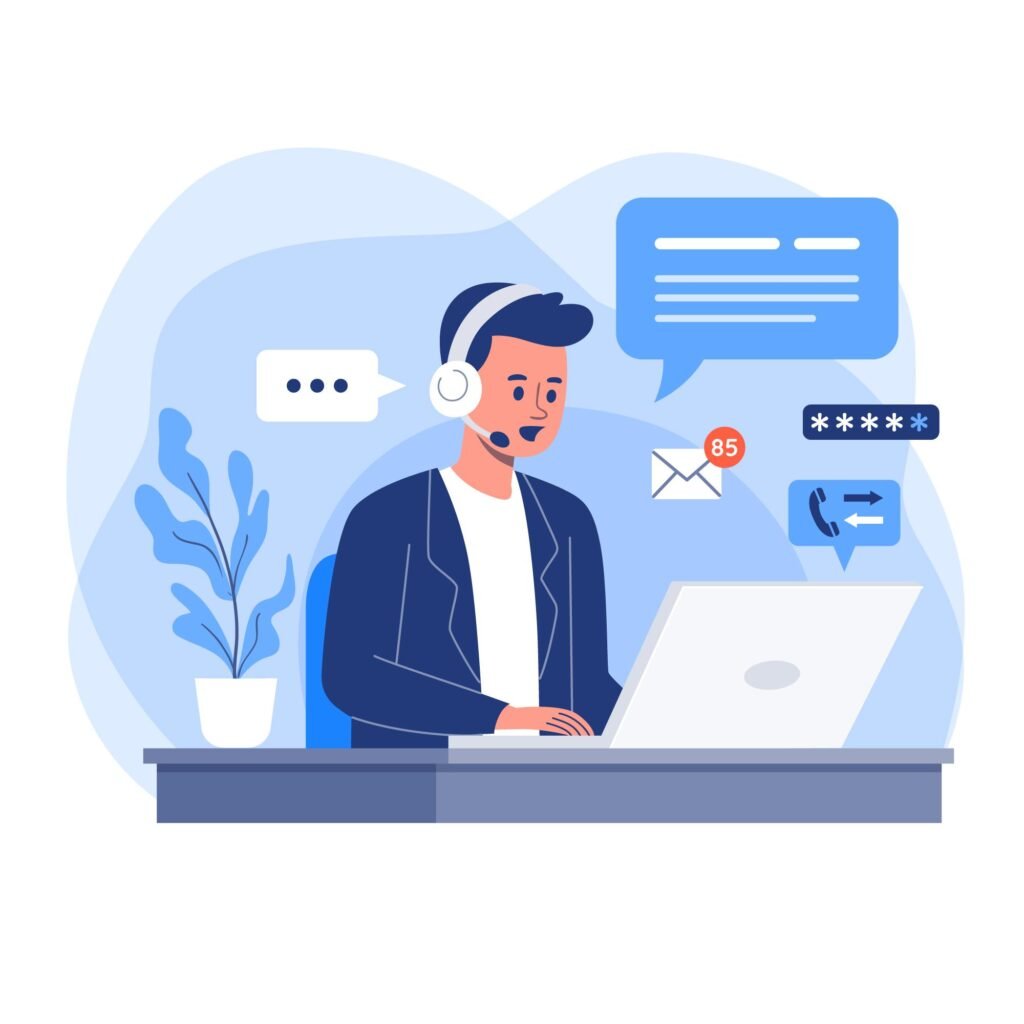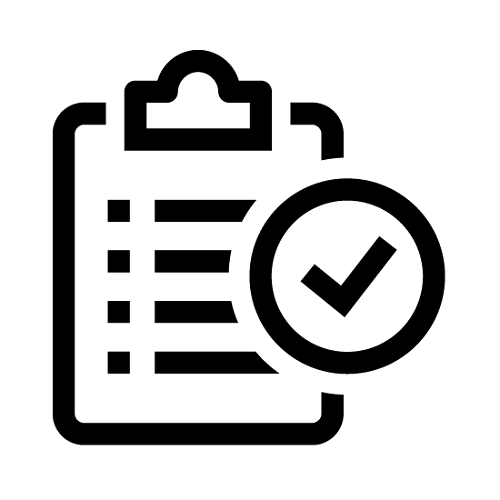 Request a Quote
Share your requirements to our sales team through mail or call.
Best Price Guarantee
We offer the most competitive pricing for a variety of Spill Pallets.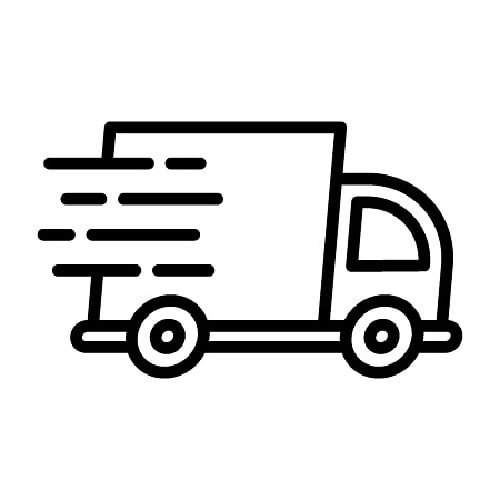 Faster Delivery
As long as we have the stocks, your order will be dispatched the same day.